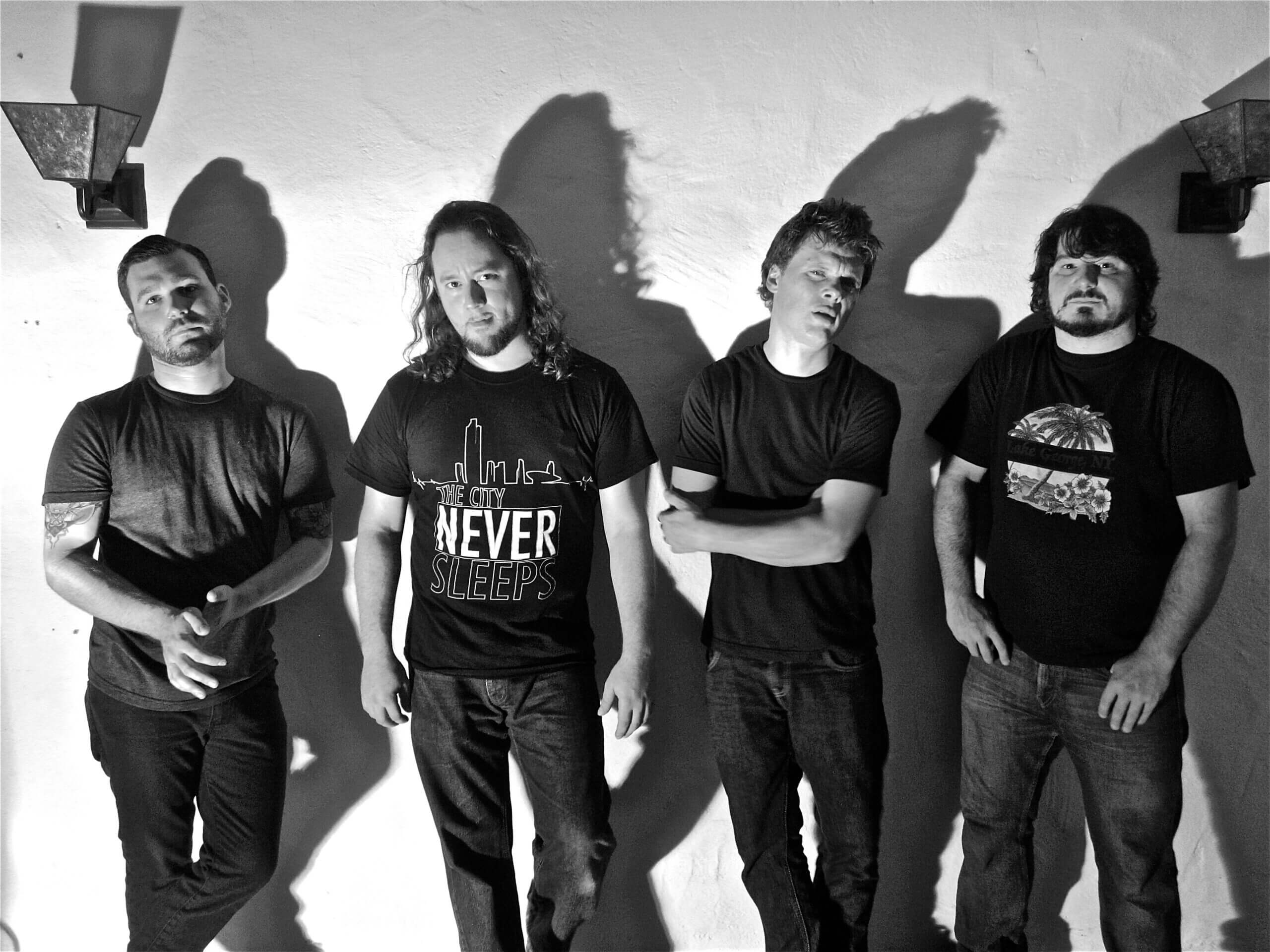 3 is a band apart: Rapid-fire acoustic guitar, animated drumming and melodic vocal acrobatics culminate in a listening experience that is at once accessible and unique. Whether you can consider yourself an astute music critic or a casual fan of music, 3 will have the same effect. Joey Eppard's unique voice and stellar writing will grab your heart and the band's intricate musical soundscapes will take your soul for a ride through some of the greatest modern rock music of this or any generation.
3 is a band that has always thrived in a live setting. The Woodstock, NY-based group began touring nationally in 2003 when they hit the road with COHEED & CAMBRIA. They turned a lot of heads, winning audiences with their passion and unique brand of virtuosity. After cutting their teeth on tour across the US they returned home and took matters into their own hands. They set up shop and began recording their landmark album; "Wake Pig." Metalblade records CEO Brian Slagel only needed to hear the album's first 30 seconds before he declared: "we are signing this band!" Metalblade re-released the album in 2005 sending 3 out on their first world tour across Europe, Australia and even Japan.
As 3 wrapped up its first major touring cycle and returned home, drumming guru, Jerry Marrotta (PETER GABRIEL, ELVIS COSTELLO, & many more) offered up his legendary studio and drum collection, and so began the sessions that would become their masterpiece: "The End Is Begun." Following the release, 3 hit the road with PORCUPINE TREE in Spring 2007 touring all over the US and Canada to rave reviews. After that, they had the honor of opening up for rock legends the SCORPIONS on their full US tour in 2008. 3 thrived in front of a skeptical crowd and each night ended in standing ovations. Next up came the highly successful first annual Progressive Nation Tour with Between the Buried and Me, Opeth and DREAM THEATER. Again, they left venues full of jaws on the floor as they played each night with a pure rock passion that few can equal.
After the release of 2009's "Revisions" and touring steadily throughout the year, 3 returned home brimming with inspiration. They immediately began creating the demos that would evolve into their most critically acclaimed effort "The Ghost You Gave to Me." The record was released on Metalblade in November of 2011. They hit the road with Coheed once again and followed it up with additional runs with Within Tempation and Cynic.
The band went on a bit of a hiatus in 2014 when Joey's family faced a triple whammy of health related challenges. It began with his mother's Alzheimer's – Dementia diagnosis, followed shortly thereafter by his young son Julian's Autism diagnosis. The combination of two devastating blows to two of the most important people in Joey's life was crushing to say the least. It was only a few months later when his wife Melissa was diagnosed with an aggressive triple negative breast cancer, capping a very difficult stretch that would limit the band's output over the next few years. Music would have to take a back seat and Joey's sole focus became doing all he could to save his family. Thankfully Melissa's surgeries, treatments and recovery were a hard-fought success that brought the Eppards a new found appreciation for the preciousness of life.
Enter 2018: With his wife and son thriving, Joey began reconnecting with his musical talents, writing and performing more often again. Despite the band's lack of activity, fan Facebook group: Alien Angels continued to grow online and the band was surprised to discover it had over 20,000 monthly listeners on Spotify. Things began to fall into place and a 3 reunion show was planned for The Bearsville Theater in Woodstock, NY. It turned out to be the most successful headlining show of their career. People flew in from all corners of the country to be there. The energy and passion the crowd displayed was absolutely amazing. The performance was recorded and the band began making plans to release "3: Live at the Bearsville Theater."
Band Members
Joey Eppard: Vocals/Guitar
Chris 'Gartdrumm' Gartmann: Drums/Vocals
Billy Riker: Guitars/Effects
Daniel Grimsland: Bass/Vocals
Contact Information
General Info
threedomfighter@hotmail.com
Web Design/Development
Jeff Nixon
jnixon@jeffinteractive.com
jeffinteractive.com