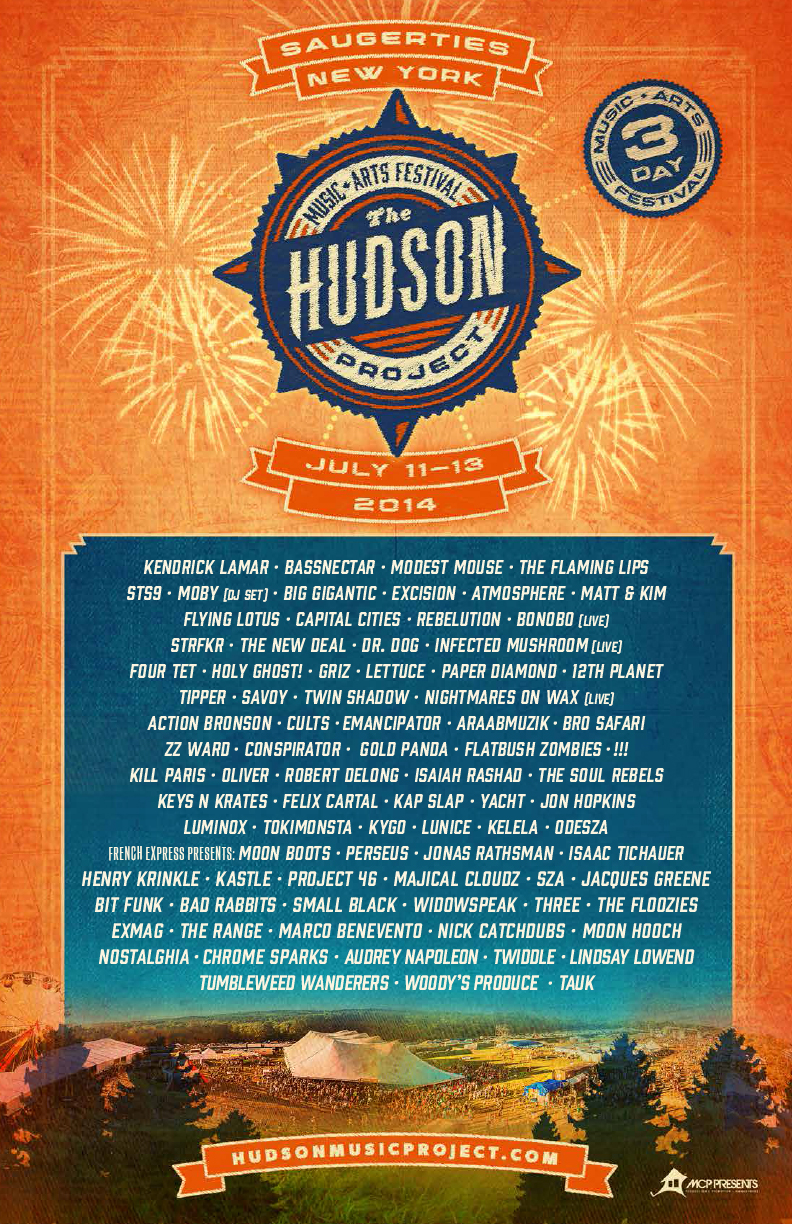 'Three' is very excited to announce we will be playing The Hudson Project July 11-13th on Winston Farm in Saugerties NY!!!! This three day Music and art festival is of course on the site of Woodstock 94′ – an 800 acre parcel perfect for this amazing festival and for 'THREE' to ROCK THE FUCK OUT!!! Haha you got it! So come get it!!! R U!!!!
But seriously folks, get busy livin' 'n come join us for what is going to be one HELLUVA show!
PS: stay tuned for a chance to win a pair of tickets from us to this awesome event!!! More details about all this coming soon!!!!